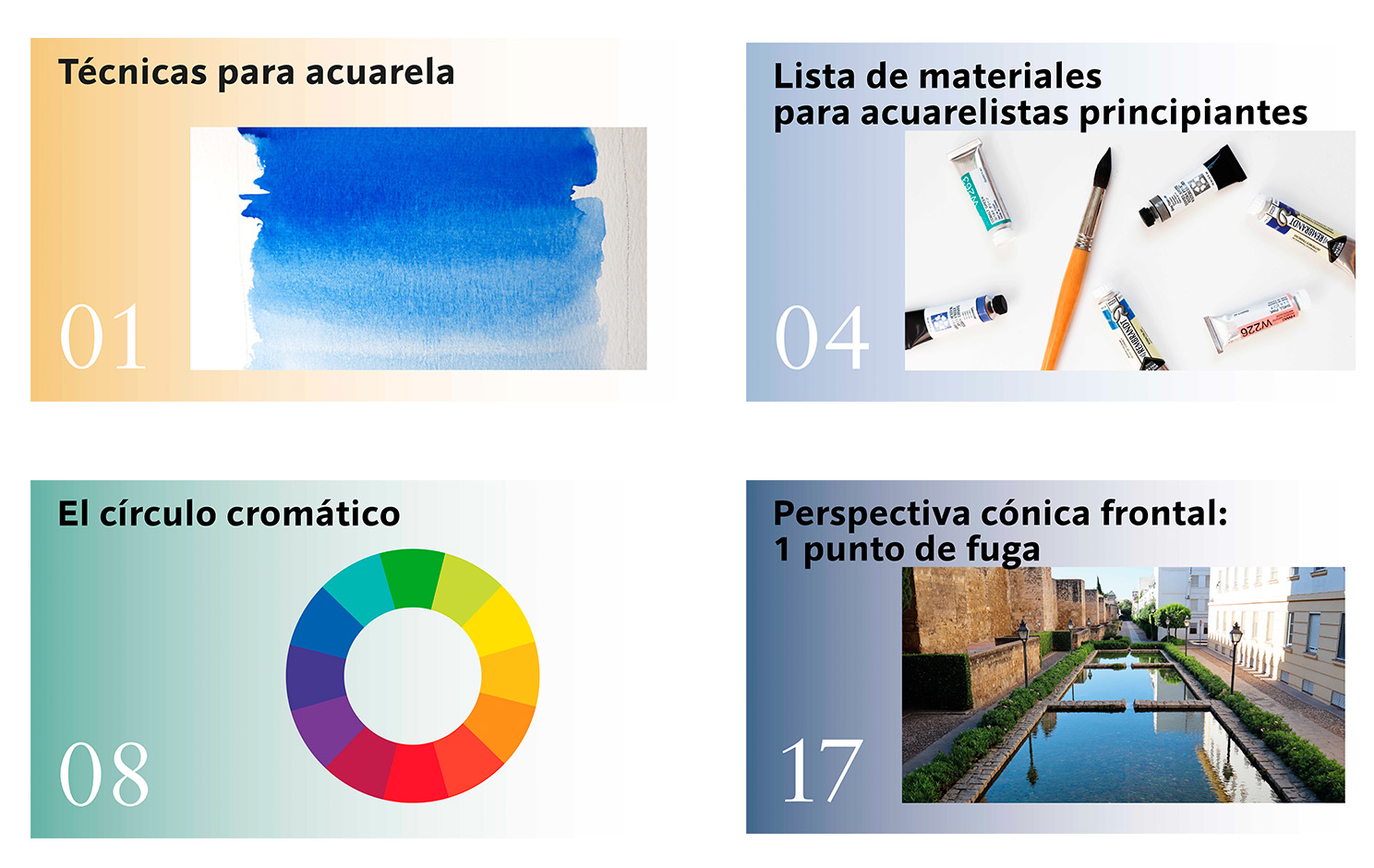 Comienza aquí
Toda la base teórica ¡Gratis!
YouTube: Acuarela por Juan Lhara
Curso de acuarela formado por 20 vídeos divididos en cuatro secciones:
Pintando
Materiales
Teoría
Dibujo y perspectiva
Al final del temario puedes encontrar una demo extra que complementa de forma práctica el contenido visto previamente.
All the theorical base… Free!
YouTube channel: Acuarela por Juan Lhara
This course consists of 20 videos. The agenda is divided into four sections:
Painting
Materials
Theory
Drawing and perspective
At the end of the course you can find an extra demo that practically complements the content seen previously.
Language: Spanish